The home of the Caribbean Music Association



The Caribbean Music Association (CMA) is one the largest group of DJs in the Uk. Professional throughout, this group of DJs has a vast array of expertise and experience related to any event, function or initiative that involves the art form of Caribbean music.
The membership base includes well known DJs with the experience, knowledge and competence to supply music to meet a variety of needs and requirements to promote any event, musician or singer. Some have large audiences and listeners from their work in commercial and local community radio stations which can be usedto promote and launch any event also. With 2 million visitors to the Notting Hill Carnival, the Caribbean Music Association mobile performance units and DJ's is the voice of the carnival.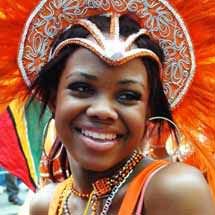 What's On
Caribbean Music Association organises a free event every year for the carnival community and local residents of Notting Hill on the 3rd Sunday in July...
01:52 PM Wednesday, 07 August 2013
Carnival friends, its that time of the year to bring out your sports gear for a truly caribbean atmosphere amongst the carnival community, family and friends.
02:49 PM Monday, 15 July 2013